People have complex relationships with brands. That's why you need to deeply understand the motivations and behaviors of your customers. To do so, Radius creatively integrates the best of advanced data science with behavior-based research. The result? Critical human insights for your brand's growth.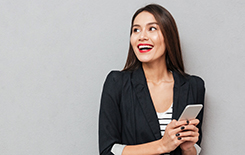 Learn how to get the most out of your CX program. You'll hear client case studies and best practices to achieve measurable outcomes. Watch now.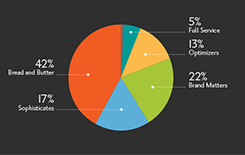 View our case studies to learn how we move from strategic insights to marketplace action.
The Latest from Radius Radar
Discover segmentation approaches that deliver business impact in this month's Radius Radar.

Updates

Read our monthly Radius Reports on current marketing and research issues.

Listen to our top leadership share our latest research findings and customer insights.

Radius is looking for energetic and results-driven professionals to join our team.
Global Reach
Our  Radius U.S. offices span coast-to-coast making it easy for us to serve major business and industry centers.
With offices in London, Zurich and Dubai, Radius Europe and Radius MEA are strategically located across the region.
Beijing is the hub for our Radius Asia market research professionals, with additional support for the region located in Shanghai and Pune, India.