Driving Business Performance
Radius Global Market Research is one of the largest custom market research companies in the world. Our goal is to offer a clear view of the dynamics for success in today's complex and competitive marketplace. Through our custom quantitative and qualitative approaches, Radius provides global brands with the most strategic and actionable guidance to deliver better business performance and growth.
Looking to grow your brand in the marketplace?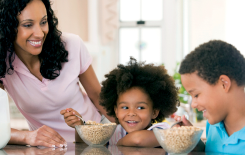 Our research approaches grow brands through stronger offerings, differentiating
innovations and compelling propositions.
Learn how to attract these audiences through your marketing, communications, and branding efforts in our latest webinar.
Clear thinking for a complex world.
Want the latest market and customer trends?  Read the Radius senior team's insights on our blog.

Updates

Read our monthly Radius Reports on current marketing and research issues.

Listen to our top leadership share our latest research findings and customer insights.

Radius is looking for energetic and results-driven professionals to join our team.
Global Reach
Our  Radius U.S. offices span coast-to-coast making it easy for us to serve major business and industry centers.
With offices in London, Zurich and Dubai, Radius Europe and Radius MEA are strategically located across the region.
Beijing is the hub for our Radius Asia market research professionals, with additional support for the region located in Shanghai and Pune, India.