Webinars
Knowledge for your brand's growth journey.
Our executives share their knowledge and experience in a series of topics including building global brands, identifying brand innovations, and creating compelling customer propositions.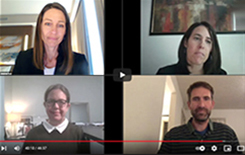 How do insights leaders solve strategic business needs through research? Hear our clients share their best practices on how to create transformational business outcomes using innovative research approaches.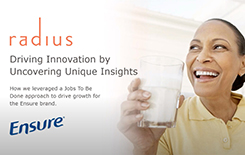 Kristina Martinez, Sr. Manager of Marketing Insights at Abbott Laboratories, and Joanne Suh, SVP at Radius, share their experiences and best practices on how to uncover new consumer insights using a nontraditional approach.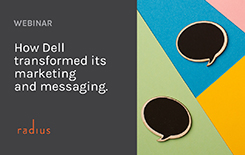 Dell's Server Product Marketing team was seeking more agile and actionable insights. Hear Angelia McFarland, Director of Product Marketing at Dell, and Michael Jennings, SVP at Radius, share their perspectives on how to optimize marketing and messaging approaches.