2019 Trends
Radius invests in deep dives into consumer attitudes and behaviors to provide you with insights that may not be available through your own organizational initiatives or industry research.
Explore this year's proprietary research insights, focusing on beauty trends among men and women, and the rapid rise of cannabis and hemp-based products across a wide range of categories.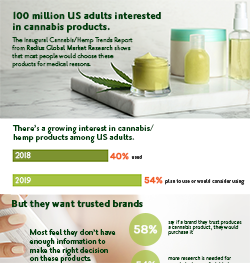 Cannibus/Hemp Trends Report
While 100+ million Americans are interested in cannabis for medical reasons, there is one overriding purchase factor: a brand they trust.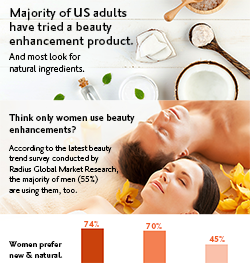 Beauty Trends Report
Growth in the use of beauty enhancements continues, with both men and women seeking natural options such as charcoal and seaweed.