Is your brand pointing in the right direction?
There's an old saying that "if you don't know where you're going, any road will get you there."  For brands, keeping a sharp eye on growth challenges and opportunities is what paves the road for success. This short video summarizes how our brand clients rely on our Brand Growth Navigator to point them in the right direction in segmentation, targeting, customer experience, and more.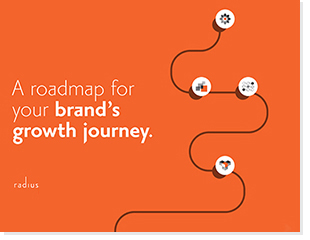 Download this ebook to learn how to use our Brand Growth Navigator.