About
Radius believes that the key to your brand's growth and success is a deep understanding of customer emotions, motivations, and behaviors.
We advise Fortune 500s and industry leaders on achieving customer-driven growth through our end-to-end solutions and agile approach:
Research innovation
We are continually developing innovative approaches in data science and behavioral solutions. Our custom mix of quantitative and qualitative approaches results in a more meaningful and holistic view of your customers and their purchase journey.
Business activation
Our senior team is highly skilled in guiding implementation of customer insights throughout your organization from product development to sales and marketing. We build team-specific action plans that help embed these insights to create a more customer-centric product or service offering.
Agile execution
Radius is known for our outstanding attention to detail and service. We provide the hands-on, nimble approach of a boutique firm with the global scale to meet any of your brand's insight needs across any geography in the world.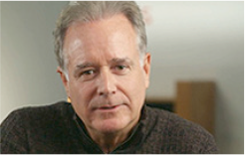 The Radius Experience
Managing Director Chip Lister describes the Radius focus on impeccable service and world-class delivery at every step of the way.
---

Save
Save
Save
Radius is smart about our business and creative with research approaches. I feel extremely confident in relying on them for advice on new ways to tackle tough issues." — Katie Richardson, Senior Manager Research Knowledge & Insights at Coca-Cola