About
Radius Global Market Research is one of the largest independent custom market research companies in the world as reflected in our yearly ranking among the American Marketing Association's Gold Top 50 research firms. Our prestigious client list and broad industry experience reflects the fact that Radius achieves actionable and meaningful insights that further every brand's growth.
The real core of Radius is the intellectual capital of our senior professionals who take every project from inception through to deliverables. Our seamless end-to-end process led by a senior team member ensures that  marketing needs are well translated into research methods; and research methods are well translated into business impact. In short, the Radius process yields a powerful linkage between issue and solution.
When you work with Radius, you can be assured that your project will receive hands-on attention that looks at each stage of the engagement to maintain the most pristine research methods and the highest quality of  client experience.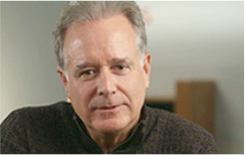 The Radius Experience
Managing Director Chip Lister describes the Radius focus on impeccable service and world-class delivery at every step of the way.