About
We partner with leading global organizations to strategically optimize brand offerings, identify differentiating innovations in the marketplace, and deliver compelling customer propositions. Since 1960, our consultative guidance has given our clients the confidence to make key strategic decisions that will move their business forward.
Why have more than 125 organizations chosen us for multiple projects in the last three years?

Custom, agile design.
We are committed to designing a custom solution that addresses your specific brand goals. Our agile project approach provides the flexibility needed to achieve clear, actionable results.
Deep intellectual capital.
Your project benefits from the deep knowledge of our senior team's collective industry experience and research expertise. This results in the best possible outcomes possible for your brand.

World-class service.
Radius consistently sets the bar high on impeccable service and personal attention.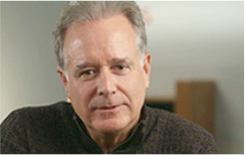 The Radius Experience
Managing Director Chip Lister describes the Radius focus on impeccable service and world-class delivery at every step of the way.
---

Save
Save
Save
Radius is smart about our business and creative with research approaches. I feel extremely confident in relying on them for advice on new ways to tackle tough issues." — Katie Richardson, Senior Manager Research Knowledge & Insights at Coca-Cola